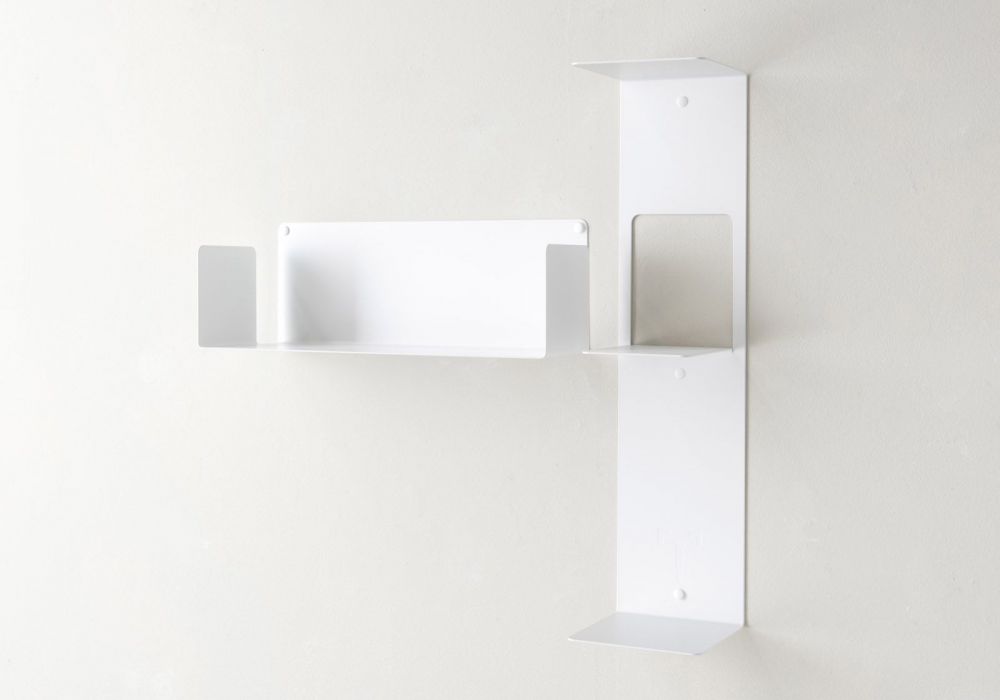 Asymmetrical floating shelf "T" LEFT
Asymmetrical Floating shelf "TG" specifications: 15 cm deep, 60 cm high and 60 cm long.
Made of FE 360 DC01 steel. 
You can use the "TG" shelves to create your very own TEEbooks Bookshelves.
A simple, functional wall- mounted shelf just the way you want it.
Others products in the same category