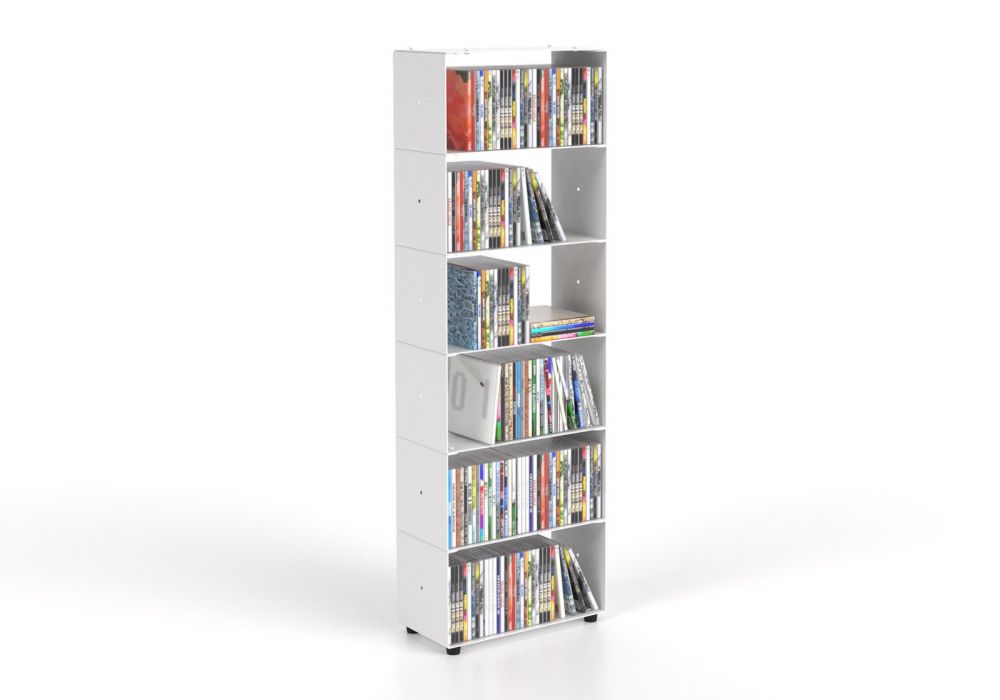 CD storage W30 H90 D15 cm - 6 shelves
Composed of 6 shelves.
Storage solution that is simple, effective and can be adapted to any interior style.
Dimensions: Width 30 cm x Height 90 cm x Depth 15 cm.
The unit offers a storage space holding approx. 168 music cds.
Material: high-end steel, FE 360 DC01.
Comes with handbook and assembly equipment.
Wall mounting option available.
Depth

15 cm

Height

90 cm

Lenght

30 cm

Weight

17,3 kg

Painting

Matt Epoxy

Material

Acier FE 360 DC01
CD storage W30 H90 D15 cm - 6 shelves
Store and organise your books, music cds and vinyl records of all shapes and sizes with the new Biblio-Tee modular bookcase. Perfectly adapted for storing your books, it will find its place in your home with refinement and discretion. The Cd storage 6 shelves 30x90x15 cm composed of 6 levels of 30 cm can hold up to 168 cds. Sturdy and easy to install, this new bookcase has been designed to show your music cds !
Discover our full range of cd storage units.

Our customers also like
Price

€242.00

Regular price

€276.00

-€34.00

Price

€180.00

Regular price

€336.00

-€156.00

Price

€479.00

Regular price

€598.00

-€119.00

Price

€353.00

Regular price

€378.00

-€25.00

Price

€169.00

Regular price

€187.00

-€18.00

Price

€330.00

Regular price

€354.00

-€24.00

Price

€1,056.00

Regular price

€1,416.00

-€360.00

Price

€309.00

Regular price

€385.00

-€76.00

Price

€239.00

Regular price

€266.00

-€27.00

Price

€588.00

Regular price

€708.00

-€120.00
Others products in the same category
Price

€309.00

Regular price

€385.00

-€76.00

Price

€442.00

Regular price

€552.00

-€110.00