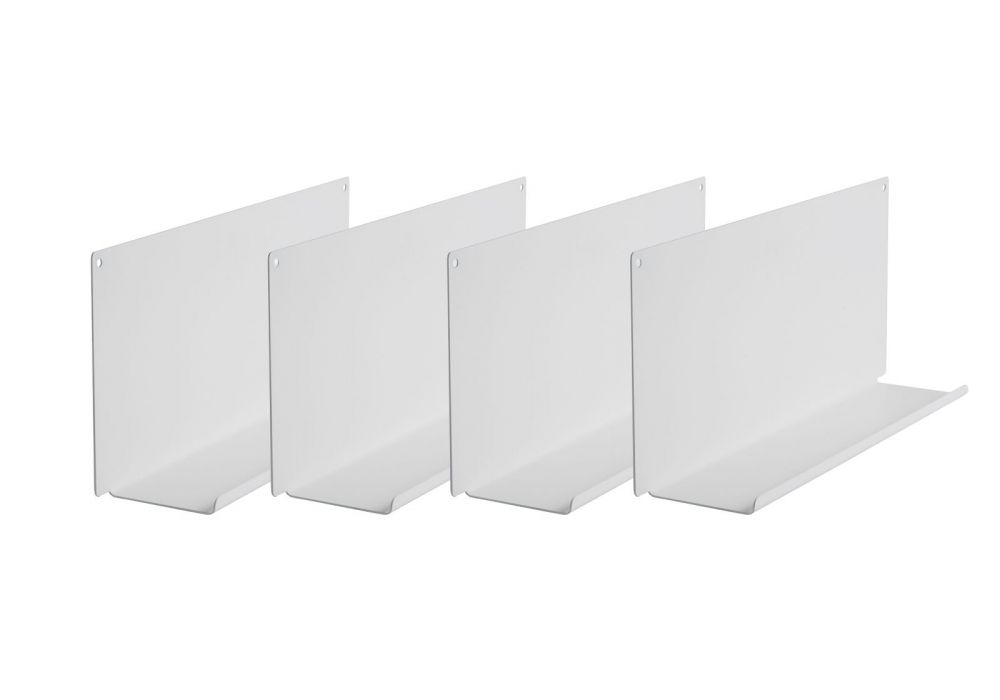 Shelves for Picture frames - Set of 4
The set of 4 "LE" shelves for picture frames are simple and functional shelves.
Use them to put the light on your most beautiful books, CD, frames!
Characteristics : depth 10 cm, height 20 cm, length 45 cm, weight 1,8 kg.
Made of FE 360 DC01 steel.
Each shelf can hold up to 20 kg.
Ideal for corridors with its 10 cm depth.
Depth

4 x 10 cm

Height

4 x 20 cm

Lenght

4 x 45 cm

Weight

4 x 1,8 kg

Capacity

4 x 15 kg

Painting

Matt Epoxy

Material

Acier FE 360 DC01
Set of 4 Shelves for picture frames "LE"
TEEbooks wall shelves for picture frames are simple, functional and very slim (only 10 cm deep).
They can be used to position pictures, photographs or big books.
See more decorative shelves.

Our customers also like
Price

€479.00

Regular price

€598.00

-€119.00

Price

€180.00

Regular price

€336.00

-€156.00

Price

€588.00

Regular price

€708.00

-€120.00

Price

€353.00

Regular price

€378.00

-€25.00

Price

€119.00

Regular price

€140.00

-€21.00

Price

€1,056.00

Regular price

€1,416.00

-€360.00

Price

€228.00

Regular price

€236.00

-€8.00

Price

€330.00

Regular price

€354.00

-€24.00

Price

€242.00

Regular price

€276.00

-€34.00
Other product in the same category
Price

€70.00

Regular price

€98.00

-€28.00