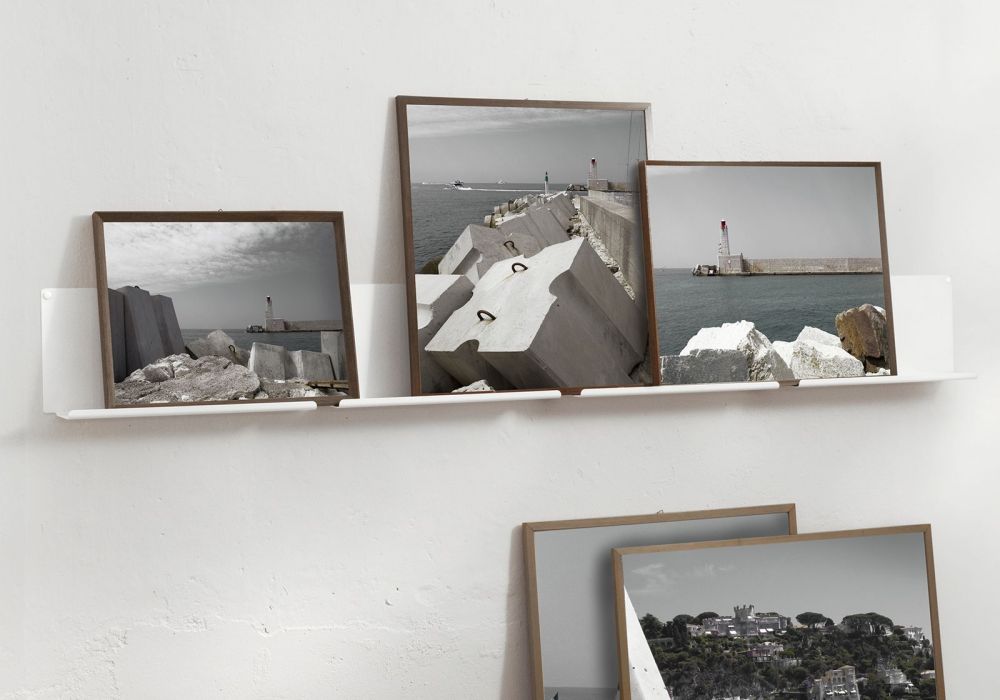 Shelves for Picture frames - Set of 4
The set of 4 "LE" shelves for picture frames are simple and functional shelves.
Use them to put the light on your most beautiful books, CD, frames!
Characteristics : depth 10 cm, height 20 cm, length 45 cm, weight 1,8 kg.
Made of FE 360 DC01 steel.
Each shelf can hold up to 20 kg.
Ideal for corridors with its 10 cm depth.