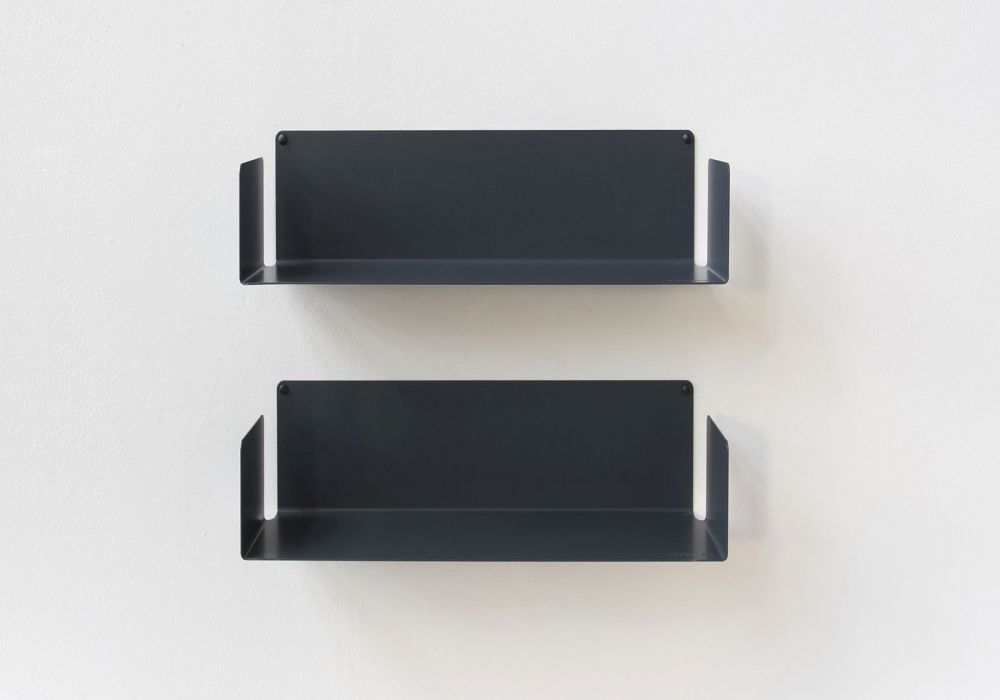 Floating shelves Gray "US" - 45 cm - Set of 2
The set of 2 Floating shelves gray "US" is a simple and functional way to store your book collection.
Characteristics for each shelf : depth 15 cm, height 15 cm, length 45 cm, weight 2,8 kg
Made of FE 360 DC01 steel
Each shelf can hold up to 10 kg.
The 2 shelves offer 0,90 linear meters of usable length!
Others products in the same category