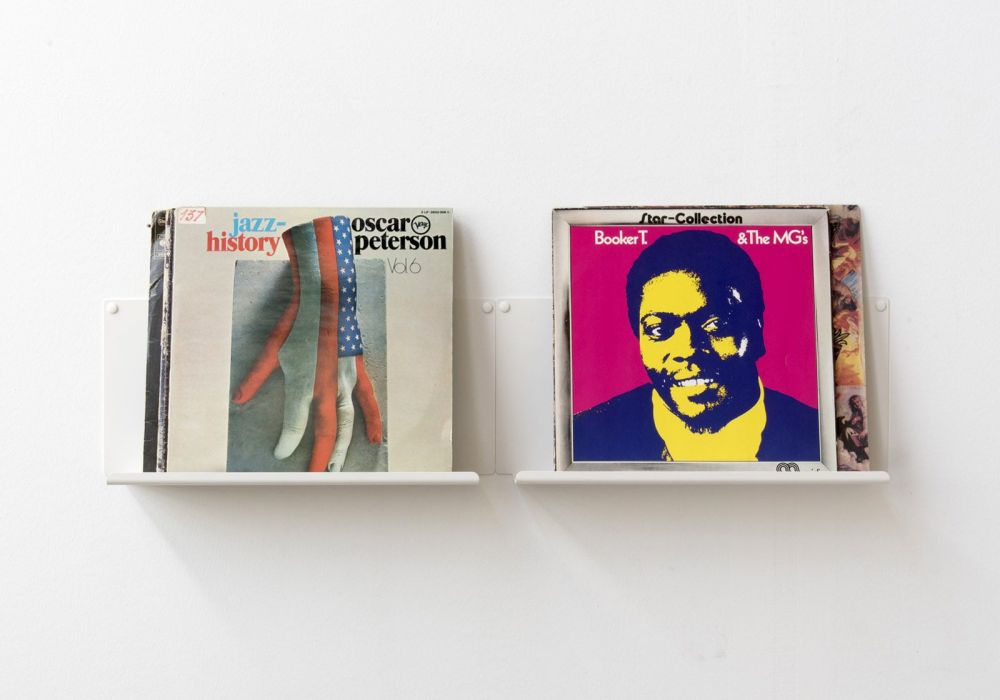 Set of 2 "LE" Display Shelf for Records
The set of two "LE" shelf is a simple storage system to show off your vinyl records.
Shelf dimensions: Length 45cm x Height 20cm x Depth 10cm, Weight 1.8kg
Material: 1.5mm thick steel
Each wall shelf can hold up to 20kg and provides 45cm of storage space.
The 10cm depth is perfect for exhibiting your LP collection like a work of art!