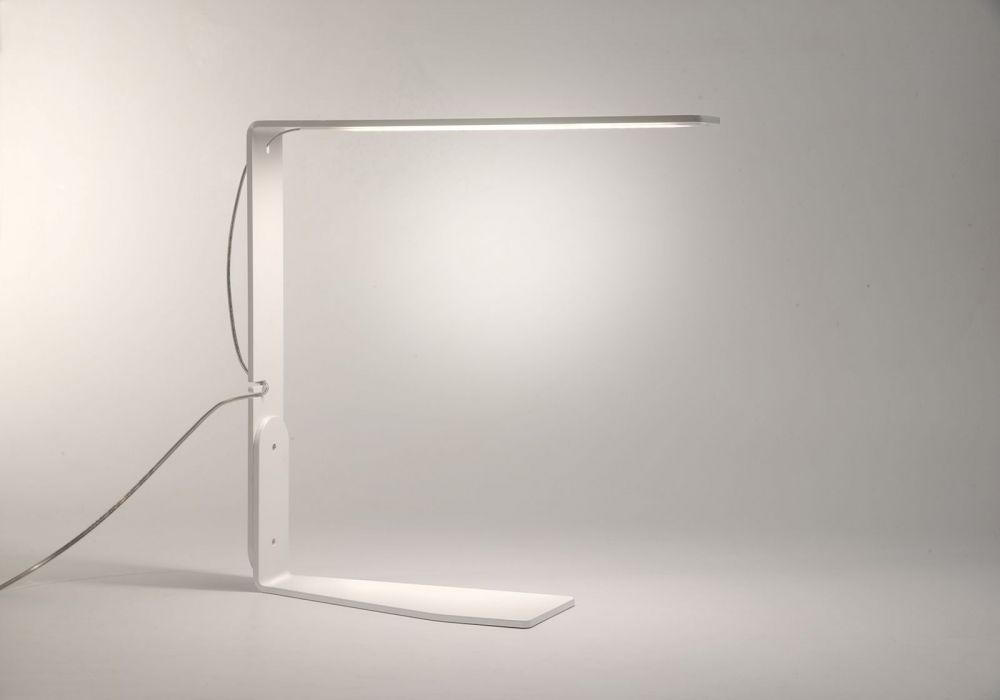 Table light TEElight by TEEbooks
The TEElight light is a multipurpose lamp : you can use it as a led table lamp or as a led wall light depending on which of the two stands you choose.
It is made in an steel plate that is only 2,5 millimetres thick.
The arm of the lamp takes 28 5W LEDs.
Others products in the same category